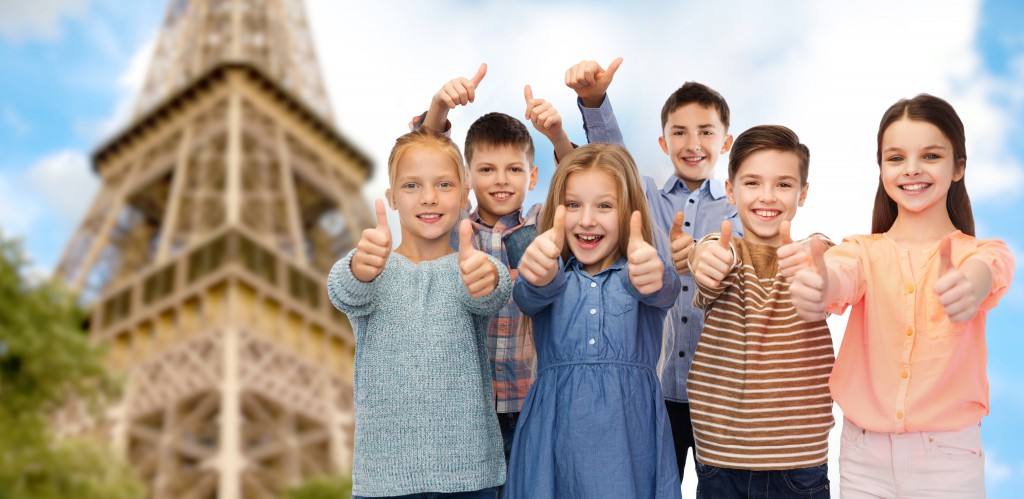 Youth
The Alliance Française provides group classes and workshops for bilingual and non bilingual children. Knowledgeable educators foster learning in a natural way, through visual, kinesthetic and auditory experiences.
For those who prefer to work one-on-one with a teacher, or whose schedule requires more flexibility we offer private classes that may be customized to fit your specific needs and goals. Please see the private classes page for more information.
Summer session 2019

COOKING IN FRENCH with Agnes  
Agnes offers a new season of youth French classes.  Students (maximum 6) will learn French through the topic of gastronomy which includes food, cooking, cultural habits and regional specialties. Most ingredients are organic. Please be advised that we cannot guarantee a gluten or nut free environnement. 
Summer Afternoons in France "COOKING TO PRACTICE FRENCH"
These classes use project based learning to practice speaking and using French. Through videos, games, and cooking, students will improve their listening and speaking skills. While discovering French Gastronomy, they will explore geography, regional specialties, and cultural habits.
RANDONNÉE GOURMANDE EN FRANCE
During this week of fun your kids will learn some basics of the French Language and  useful sentences to communicate. Each day will be full of games and cooking,with opportunities to learn in a real French setting.
The students will discover French towns and cooking some of their specialty dishes, learning how to ask, how to say Hello, how to ask for directions, how to introduce themselves and much more….
11 to 14 years old.
=> Monday through Friday 1.30pm > 4:30pm From 06/17/2019 to 06/21/2019 $299 (FULL)
7 to 10 years old.
=> Monday through Friday 1.30pm > 4:30pm From 07/08/2019 to 07/12/2019 $299
VOYAGES ET SAVEURS EXOTIQUES
Intermediate and advanced level
Come and improve your French language skills by cooking the most delightful recipes from the French Indies and Caribbean Isles. Students apply their French grammar and vocabulary knowledge and their reading, listening and speaking skills while they bake and discover French territories.
11 to 14 years old. 
=> Monday through Friday 1.30pm > 4:30pm From 06/24/2019 to 06/28/2019 $299
7 to 10 years old.
=> Monday through Friday 1.30pm > 4:30pm From 07/15/2019 to 07/19/2019 $299 (FULL)
Par le groupe