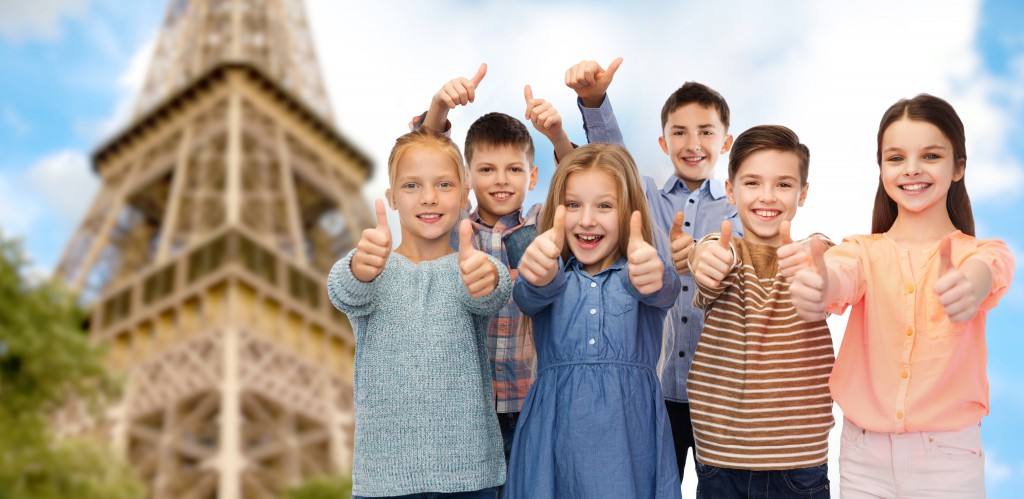 Youth
The Alliance Française provides group classes and workshops for bilingual and non bilingual children. Knowledgeable educators foster learning in a natural way, through visual, kinesthetic and auditory experiences.
For those who prefer to work one-on-one with a teacher, or whose schedule requires more flexibility we offer private classes that may be customized to fit your specific needs and goals. Please see the private classes page for more information.
Fall session 2018
COOKING IN FRENCH with Agnes  
In these classes, the students will learn French through the topic of gastronomy which includes: food, cooking, cultural habits and specialties. Most ingredients are organic. Please be advised that we cannot guarantee a gluten or nut free environnement.
STEP INTO A NEW LANGUAGE (register in beginner level)
7 to 10 years old. No prior French experience needed
=>Friday 4.00pm > 5.30pm From 09/21/2018 to 11/16/2018 $269
These classes are the first steps towards learning a new language. Each week will add new themes to introduce new vocabulary and help to infer grammar and structure in using French. Each lesson will give to your kids the opportunities to learn and speak French while they cook, taste, create games, practicing vocabulary for expressing quantities, seasons, colors, vegetables, fruits, ingredients, and much more.
COOKING FOR PRACTICE FRENCH LANGUAGE (register in intermediate level)
11 to 14 years old: intermediate and advanced level
=>Thursday 4.00pm > 6.00pm From 09/20/2018 to 11/15/2018 $354
=>Saturday 1.00pm > 3.00pm From 09/22/2018 to 11/17/2018 $354
These classes use project based learning to practice speaking and using French. Through videos, recipes, and cooking, students will improve their listening and speaking skills. While discovering French Gastronomy, they will explore geography, regional specialties, and cultural habits. They will learn useful sentences and vocabulary as they cook recipes from scratch and have fun.
DISCOVERING THE SECRETS OF FRENCH CHEFS (register in intermediate level)
15 to 18 years old: intermediate and advanced level
=> Saturday 4.00pm > 6.00pm From 09/22/2018 to 11/17/2018 $354
An interesting and engaging way to improve your comprehension and speaking of French. Join these classes to discover famous French chefs through videos, texts and even some cooking! Listen to a chef explain his secrets, read about his life and cook French dishes. The final step will be creating, writing and showing your own recipes to become a chef.
FRENCH CLASSES AT YOUR HOME
7 to 18 years old. Pick your level
Monday, Tuesday, Wednesday afternoon  From 09/17 /2018 to 11/14/2018
Gather together 3 to 5 friends and we will create a special class focused on the kids specific needs and goals for French learning. The instructor will bring all materials and ingredients for teaching French through cooking, baking, crafting, games and more.
9 Sessions will be held at your home as your schedule dictates. Please email us at info@afberkeley.org to register.